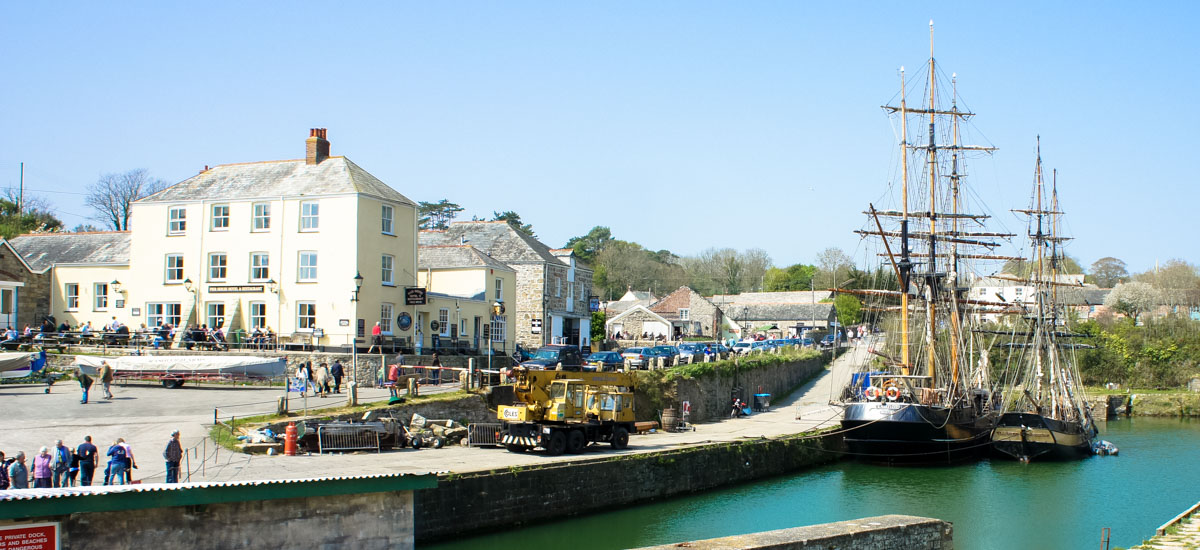 Charlestown is located about a mile outside the town of St Austell and is an example of a late Georgian working port. Charlestown was originally built to export copper and to import coal and later it was used for the export of China Clay.
It is from its creator that the the port gets its name and to this day the port remains unspoiled and retains much of its Georgian character.
Charlestown is a popular location for film and television locations, and to some extent this has helped subsidise its existence and prevent modern development. Films such as Poldark, Hornblower and Mansfield Park but to mention a few.
As well as being a harbour Charlestown is home to a fleet of square riggers ships. There are usually at least one of these magnificent ships in the harbour and they really do transport you back in time.
The Shipwreck, Rescue and Heritage Centre can be found in Charlestown and is most definitely worth a visit.
Recently, Charlestown has become the centre for many fine restaurants. As well as St Austell Brewery favourites The Pier House, Rashleigh Arms and The Harbourside you can now dine in style at The Longstore (steakhouse), Wreckers or The Boathouse.