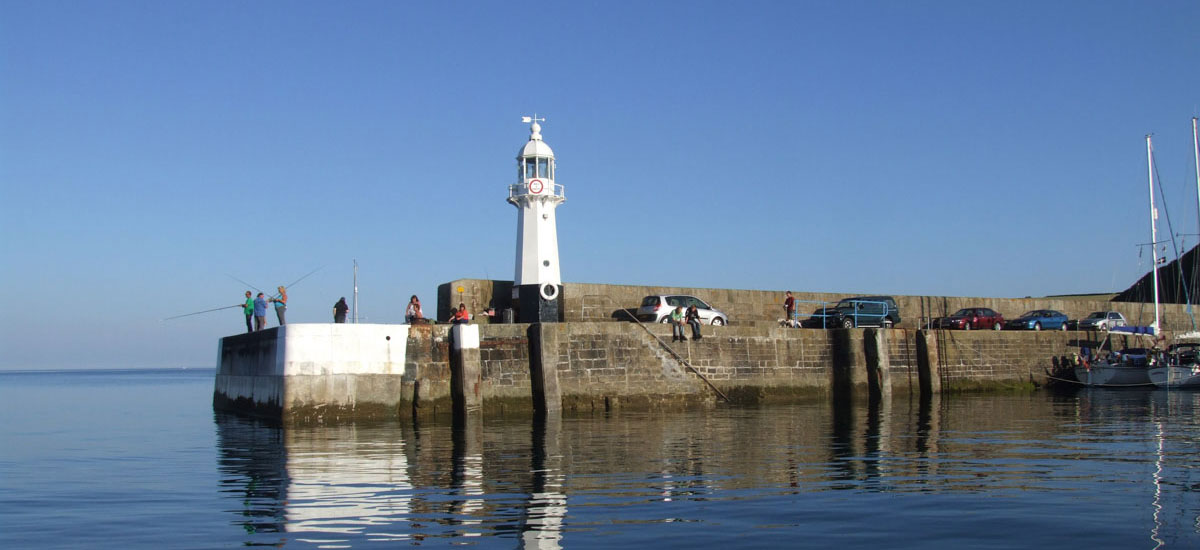 Mevagissey is an attractive village with a large harbour, two short piers and a lighthouse. Once famous for its pilchard fishery, Mevagissey is still a working harbour mainly dependent of the fishing industry and tourism for its survivial.
Dating back to the Bronze age, the name Mevagissey is derived from the names of two saints, St Meva and St Issey, to whom the church was once dedicated.
This delightful old town is situated in an east-facing crescent between dark green hills, many covered with picturesque, colourful houses that command beautiful views of the bustling harbour. In the very narrow streets there are many gift shops, cafes, craft workshops, galleries and pubs as well as a model railway exhibition, small aquarium and a very good Folk museum. For a memorable day out a trip on the Mevagissey Fowey ferry is a must.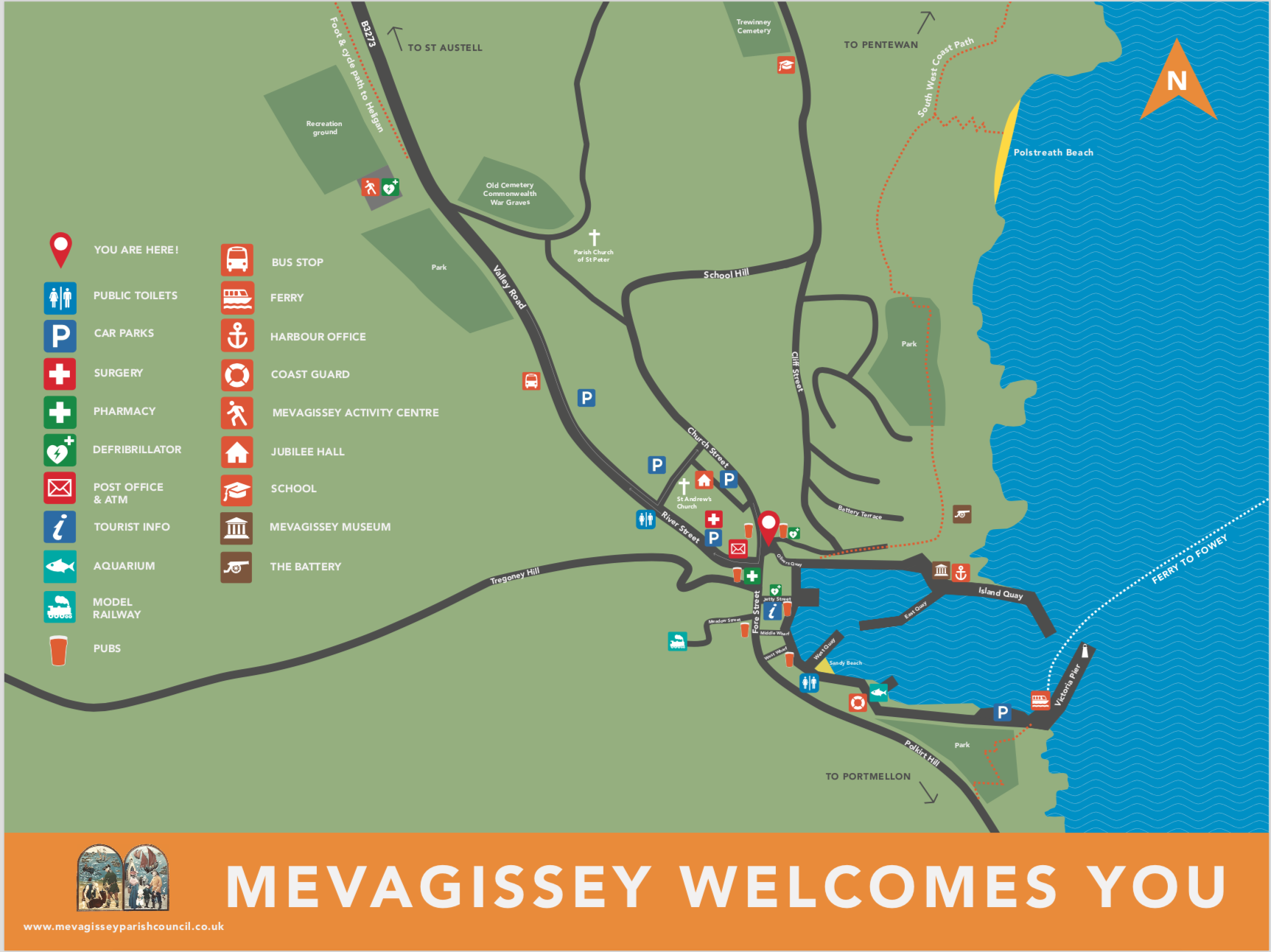 Select here to view a bigger copy and to download your copy of the Mevagissey Map
A chance to leave the car behind and experience the charms of two contrasting ports proves a popular trip as do the many fishing trips offered.
Mevagissey Feast Week
Every year in the last week of June, Mevagissey celebrates 'Feast Week' a celebration dating back to 1754. A large variety of events such as choirs and bands, flora dances, exhibitions, demonstrations, raft races, colourful parades and a huge firework display make this a special event enjoyed by the local community and visitors alike.
New year is also celebrated in style with the whole town donning fancy dress and welcoming in the new year in a lively street party.