A quarter of a million German tourists visit Cornwall each year making up 40% of our overseas visitors and many of them are seeking out the world of the writer Rosamunde Pilcher. The Cornish born author wrote short stories and 28 romance novels (famously The Shell Seekers, September and The Day of the Storm) before retiring in 2000. These stories, many set in Cornwall, have now been made into a TV series which attracts 7 million viewers in Germany where Pilcher has become a household name.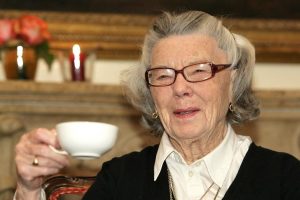 Taking place against the stunning Cornish backdrop, the series features the county's iconic beaches, breath-taking coastline and impressive architecture.
Stay with us and visit numerous locations like Prideaux Place, near Padstow, that features in over 15 episodes or Pencarrow House, a stunning Georgian manor, that appeared in The Red Dress and The Winery. Other locations include Lamorna Cove, Lands End, St Michaels Mount, St Agnes Head and even our local pub, The Rising Sun Inn, was featured in a new production in October 2017.
All locations are easily visited from Portmellon Cove Guest House and we will be happy to help with research and then point you in the right direction.
For further information visit : rosamunde-pilcher-cornish-film-locations