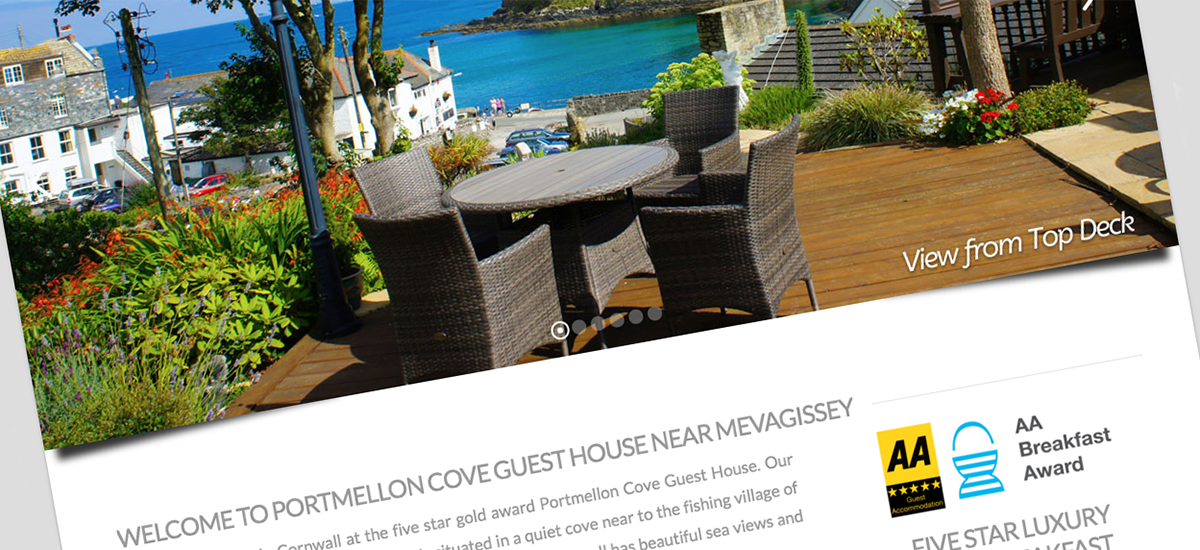 Welcome to the new website of Portmellon Cove Guest House, Bed and Breakfast in Cornwall.
Our new site is designed to help you with your choice of Holiday in Cornwall giving you all the information you need when booking accommodation.
Simply navigate your way around our site and if you need any further information do not hesitate to contact us.
If you like the site contact our webs designer and website manager at www.i-browser.co.uk, I am sure that he will be able to help you.
SHARE THIS PAGE WITH YOUR FAMILY & FRIENDS